Category: Fall in the Ozarks
I'm always excited when autumn rolls around and the trees are ablaze in reds, golds, and oranges. This fall was warm and mild, making the trails and woods especially inviting. The natural beauty of the Ozarks is a major WOW factor for first-time visitors and, for those of us lucky enough to live here, offers year-round opportunities for recreation, entertainment, and escape.
If you're considering making a move to the Ozarks, I'm here to help. Just give me a call: 870-421-7978.
---
---
Crisp fall air is cooling the Ozarks but, home sales throughout the Twin Lakes Area are still HOT!

With low interest rates fueling a resurgence in home and property sales, it's never been a better time to get into a first home, a family home, or a forever home.

It has been an exciting few months in the real estate world. I've truly enjoyed the daily interactions with my clients as we work together to find the best property to suit their needs. This often means taking quick action to schedule a showing, answering questions well into the night to help in the decision-making process, and working hard to secure that perfect home for my clients.

Whether you are selling or buying (or both), I promise to exceed your expectations and make the process as smooth as possible.

If you'd like to take advantage of this upswing in the market to list your property, I'd love to explore the possibilities with you. If you're looking for a new place to call home, I'd love to help. Give me a call: 870.421.7978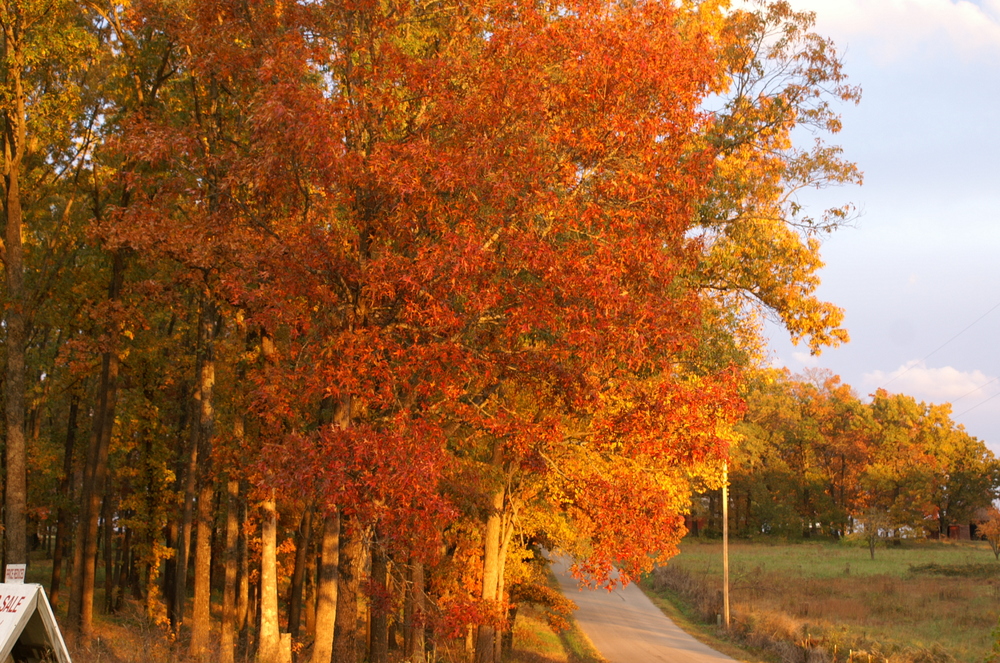 Beautiful fall colors are here in the Twin Lakes Area! Enjoy the view from your new home in the Ozarks.
---
It is that time of the year... when thoughts of the holidays slowly drift upon us, as another fast-paced year soon comes to an end.
This year has brought many successes for me & my profession, and I know even more accomplishments are just around the corner!
The weather is changing in the Ozarks – mornings and evenings are filled with beautiful skies and a bit of a chill in the air. Fall is finally here and winter is on its way close behind. I ask my friends & my readers to enjoy every day as if it were your last.
---